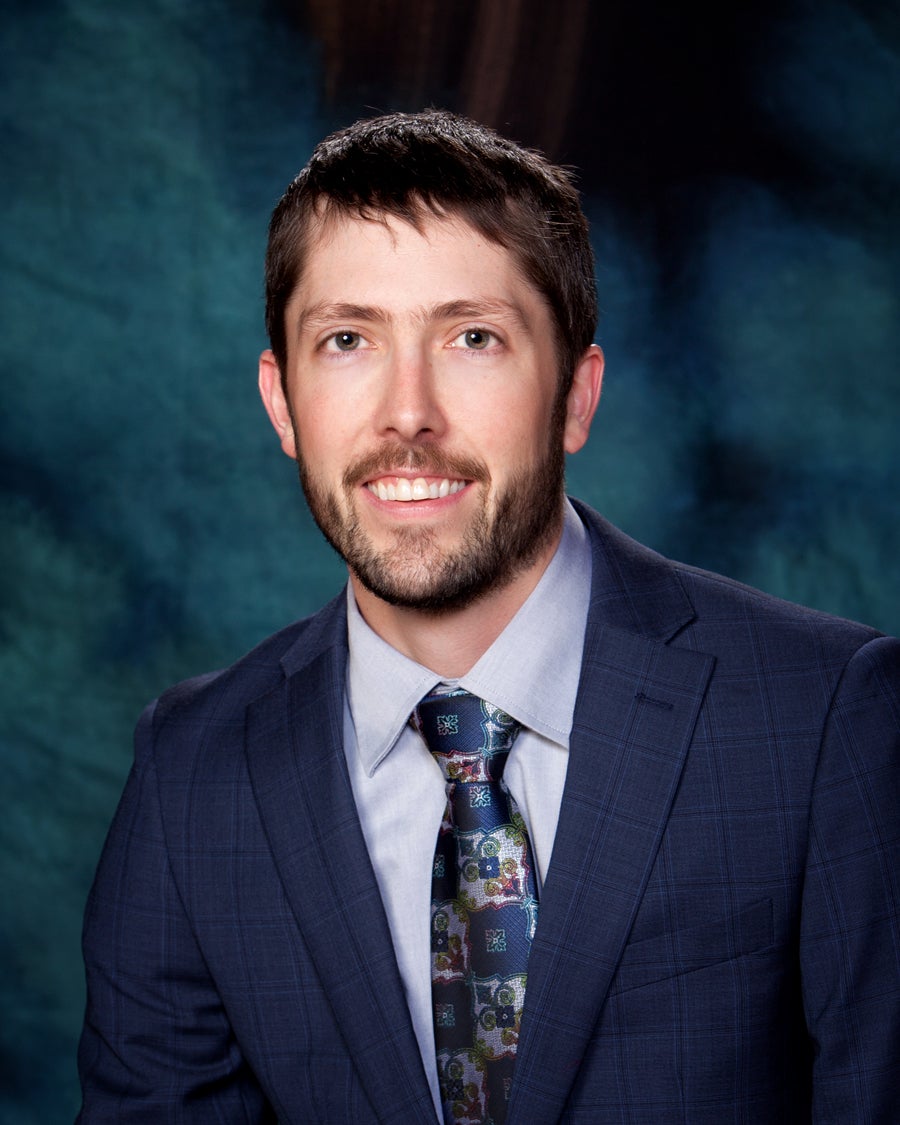 Dear Cooperative Member,                                             
      The Board, staff, and management of Marias River Electric Cooperative would like to welcome you as a member-owner.  We are committed to serving our members effectively, efficiently, and in the most courtesy way possible.  If you ever have a problem or question, please call us and we will do our best to help you.
   Marias River Electric Cooperative is owned by the members it serves. More than just a typical electric utility with miles of power lines, transformers, and meters, it is, in fact, your business.
   With that in mind, this member handbook has been prepared to briefly outline how your cooperative came into being; what you can expect from your board members, management, and staff; and what your responsibilities are as a member. We hope you take the time to read it and keep it handy for future reference.
Cooperatively yours,
Shane Clark, General Manager
Who Governs Marias River Electric Cooperative?
• The membership elects the Board of Directors.
• Directors set rates and policies.
• The General Manager operates the cooperative through management and staff.
• Management and staff operate the business within the policies/guidelines set by the board and General Manager.
Cooperative Principles
Voluntary and Open Membership
 Cooperatives are voluntary organizations, open to all persons able to use their services and willing to accept the responsibilities of membership.
Democratic Member Control
Cooperatives are democratic organizations controlled by their members, who actively participate in setting policies and making decisions.
Members' Economic Participation
Members contribute equitably to, and democratically control, the capital of their cooperative.
Autonomy and Independence
Cooperatives are autonomous, self-help organizations controlled by their members.
Education, Training, and Information
Cooperatives provide education and training for their members, elected representatives, managers, and employees so they can contribute effectively to the development of their cooperatives.
Cooperation Among Cooperatives
Cooperatives serve their members most effectively and strengthen the cooperative movement by working together.
Concern for Community
While focusing on member needs, cooperatives work for the sustainable development of their communities.
DIRECTOR DISTRICTS
DISTRICT #1: Merle Raph (Term expires 2024).  District 1 is that area within the city limits of Shelby and south of the BNSF tracks (395 Members).
DISTRICT #1: Shannon McAllister (Term expires 2023).  District 1 is that area within the city limits of Shelby and south of the BNSF tracks (715 members). Board appointed March 2021
DISTRICT #2: Joe Sisk (Term expires 2025).  District 2 is the rural area in and around Galata  (116 Members).
DISTRICT #3: Terry Peters (Term expires 2024).  District 3 is the Ledger area and south of the Marias River (44 Members).
DISTRICT #4: Renae Manley (Term expires 2024).  District 4 is that area within the city limits of Shelby and north of the BNSF tracks (715 Members). Shannon McAllister resigned March 2021.
DISTRICT #5: Adrian Hawks (Term expires 2025).  District 5 is the rural area around Whitlash (119 Members).
DISTRICT #6: Mel Fretheim (Term expires 2023).  District 6 is the rural area outside Shelby city limits (116 Members).
DISTRICT #7: Shannon Dunk (Term expires 2025).  District 7 is the area in and around Sunburst (331Members).
DISTRICT #8: Dan Gliko (Term expires 2023).  District 8 is the area of Kevin and Oilmont and the surrounding rural area (173 members).
Introduction
   Marias River Electric Cooperative is a private, not-for-profit electric utility owned by the members it serves. It was established to provide its members with the most reliable electric service at the lowest possible cost. MREC's service area covers 2,200 square miles in Toole, Liberty, and Pondera County, serving the communities of Shelby, Sunburst, Kevin, and Sweet Grass in North Central Montana.
   A nine-member board of directors governs the cooperative. Directors are elected by and from the membership; therefore, the members ultimately control the cooperative. The board meets monthly to set policies and review the operations of MREC. Its directors are elected at the annual meeting held each year in April. Each director serves a three-year term. Nominations for election to the board of directors from each respective district are selected by a nine-member nominating committee. While each member owns the cooperative, no member shall be individually liable or responsible for any debts or liabilities of the cooperative.
 Why Electric Cooperatives?
   In the early 1930s, prior to the establishment of electric cooperatives such as Marias River Electric, nearly 90 percent of our nation's rural areas were without electricity. In 1936, Congress acted to remove rural areas from the dark ages by creating the Rural Utilities Service, formerly the Rural Electrification Administration. Initially, low-interest REA loans were made available to commercial power companies for the purpose of electrifying rural areas.
Why Marias River Electric Cooperative?
    When investor-owned utilities failed to take advantage of REA loans, the agency turned to providing loans to locally owned electric cooperatives. On September 7, 1945, Marias River Electric Cooperative began supplying power to its members.  Electric cooperatives have helped bring rural America out of the dark ages. However, such an important job is never completely done.
Electric Service New Account Requests
    You may sign up for service by phone or come to the office.
(406) 434-5575 or 910 Roosevelt Hwy. Shelby, MT  59474
Membership
    Electric service can only be rendered to members of the cooperative. A membership can be canceled when a member has violated or refused to comply with the rules and regulations of the cooperative.
Connect/Setup Fee
A connect setup fee is charged.
Advance Payments
   Since electric service is used prior to its billing, you may be required to pay a deposit before service is connected. The advance payment is applied to your final billing and any net balance is refunded. If 24 consecutive billings have been paid on time, your advance payment will, likewise, be refunded. An advance payment may be waived if the member passes a utility-based credit check.
New Service Requests
    A new service, where one presently does not exist, may be requested following the same procedure as with new accounts. New applicants must complete an application for service form supplying Marias River Electric with information relating to service requirements and the manner in which power will be used. Additional charges apply.
Disconnecting Service
   A member interested in having electric service discontinued must give notice to the cooperative in advance of the effective date. This does not apply to rate schedules containing contractual provisions. Contact us with instructions to close your account. Do not rely on a future tenant assuming the utility service is in their name, thus removing yours. If service continues in your name, you will be responsible for the electricity used. Provide a forwarding address. Remember that your advance payment, if not previously refunded, will be applied to your final bill and any remaining balance refunded to you.
Termination of Service
   Marias River Electric disconnects power only as a last resort. It is unfair to other members of the cooperative to continue the expense of providing service to you without payment by you.
If service is terminated, requirements for restoration are:
1. Payment of the total amount due.
2. A reconnect fee.
3. A deposit (if none exists).
4. Any other charges authorized under MRE policies. It is to your advantage to make immediate arrangements to resolve an overdue account prior to the service termination date.
Medical Conditions
   If you have medical equipment that requires electricity to operate, please contact us and we will put you on our medical alert list.  We will contact you when we have a planned or extended outage. It is also entirely your responsibility to have a backup power supply in the event of an extended outage.
Meter Access and Automated Meter Reading
   Marias River Electric meters send readings via RF collectors and then over fiber optic lines to our office. We no longer have meter readers. The meters also allow Marias River Electric to send a signal back to your meter and help us monitor outages more efficiently. Meter reading and billing is divided into five segments or cycles. Members in each of those cycles are billed about the same time each month.
Do not Tamper with the Meter!
   Never tamper with the meter or break the meter seal. That is not only deadly, but illegal. Meter tampering will result in charges for estimated use of unmetered services, disconnection of service without notice, additional charges for repair and prosecution for theft of service.
Your Meter Does Not Take a Vacation
   The things we use most often—such as the computer, television, stereo and other electronics—do not make up a large portion of your energy use. Most of your use comes from heating and items that run 24 hours a day, seven days a week. While you cannot do much about the energy refrigerators and freezers use while you are gone, you can save money by turning the electric water heater off at the breaker, if you are gone for more than two days. Only then will your meter notice you are gone.
Billing & Payment Procedure
   Bills are due and payable upon receipt and become past due if not paid within 20 days. Failure to receive your bill does not remove your obligation to pay. If you fail to receive your bill at the normal time, please contact the office.
Where to Pay Your Bill
   Using the self-addressed envelope provided with your statement, payments may    be mailed to:
   Marias River Electric Cooperative P.O. Box 729 Shelby, MT  59474
   Payments may also be dropped off at our drive-up office location: 910 Roosevelt Hwy, Shelby, MT
Electronic Funds Transfer
   Pay your bill directly from your checking or savings account through electronic funds transfer. For an application and more information, call (406) 434-5575.
Smart Hub
   Why should I sign up for SmartHub?  SmartHub is easy to navigate. It is simple and quick to make a payment or view your daily energy use. You can compare bills and find out what day of the week you typically use the most electricity.  What are some advantages of SmartHub?  You can choose to receive an email or text alert when a payment is due or other account activity occurs, and you will know before your bill arrives if you have used more electricity than usual.
Capital Credits
   In a cooperative like Marias River Electric, you are a member-owner of the business. One major difference between a cooperative and an investor-owned utility such as Northwestern, is that you see an ownership in the business through capital credits.
   Capital credits are the money or margin that is left over after all bills associated with doing business have been paid. Each of you is entitled to these capital credits, or a share of the refund based on your energy use. Before returning these capital credits back to you, MRE uses this capital to offset the cost of debt for the construction and maintenance of the electric distribution system. This working capital represents your ownership equity in MRE.
   Per the cooperative bylaws, MRE's member-elected board determines the amount of margins retired each year based on the cooperative's financial condition and other considerations. Capital credits are typically paid out in May of each year. 
Budget Billing
   If you would like your bill to be the same amount month to month, you may be interested in budget billing. With budget billing, Marias River Electric divides your prior year's energy use by 12 to allow your bill to be the same in summer and winter. Requirements must be met to qualify.
Operations—Generation and Flow
   Our major power resource is hydroelectricity from the Western Area Power Administration.  We also have some wind, coal, solar, and natural gas in the mix.
Outage Restoration Priorities
   All members are important, but Marias River Electric must follow a priority system when it comes to restoring power during an outage. It starts at the origin of the outage and then any major distribution lines, as they serve the largest number of members. Next are any essential services, such as hospitals or medical centers, then residences and individual service problems.
Right-of-Way/Right-of-Access
   To provide the best possible utility service to each member, and as a condition of membership, Marias River Electric employees and agents are granted the right to have access to your premises at reasonable times for the purpose of:
• Outages.
• Testing, repairing, or replacing any equipment that is the property of the cooperative.
• Connecting or disconnecting a service.
Refusal to grant access for these purposes can result in termination of service.
Call 811 Before You Dig
   The Utility Notification Center is the one-call agency dedicated to safeguarding citizens and construction personnel who work around utilities, as well as the underground infrastructure of pipes, mains and lines that bring utilities to your community. Calling before beginning any excavation prevents damage to underground facilities, service interruptions and bodily injury.
Calling before you dig ensures that any utility owned underground facilities are marked according to the American Public Works Association color code so you can dig safely.
Tree Trimming/Falling
   A right-of-way clear of trees and brush is essential for the efficient and safe operation of Marias River Electric's power lines. Trees and limbs in contact with electric lines may cause power outages, be a fire hazard or endanger the lives of children climbing trees. Cooperative personnel trim or cut trees and brush to prevent contact. It is always a good idea to plant trees away from power lines. If you have questions about potentially hazardous trees on your property, please call the office and ask for our Operations Superintendent.
Safe Electricity is a clean and essential source of energy that is readily available. However, if used incorrectly, it can be fatal. Occasionally, a hazardous situation may occur involving utility lines. Do not touch:
• A broken utility pole.
•  A tree limb or kite that has fallen across utility lines.
• Wires dangling from utility poles.
• Wires laying on the ground.
If you notice a potentially dangerous situation, please call the office at (406) 434-5575
Our Website
   Our intent is to keep the website as user-friendly as possible. Of all the information available on programs, policies, and services, we know our members thirst for information when the lights go out! An outage map, outage details and the ability to update you on your personal electronic device through SmartHub, will help you plan during an outage. Energy efficiency, safety, current Rural Montana stories, job postings and many other features keep our members informed without too much fluff to complicate navigation. If you do not see what you are looking for, there is probably a link to that information. Give the website a visit, and feel free to let us know how we can improve it.
Facebook/Twitter/Instagram/Linked In
On Facebook @ Marias River Electric Cooperative.  You can find outage information, announcements, updates, and much more!
In the event of a power outage:
Call (406) 434-5575
   If you need to report a power outage or you have specific information regarding the cause of an outage, please let us know. Any details would be helpful for the crews restoring your power.
In the meantime:
• Unplug any voltage-sensitive equipment.
• Keep the refrigerator and freezer doors closed.
• Listen to radio and television reports. • If possible, visit www.mariasriverec.com.
• Call our office for current information.